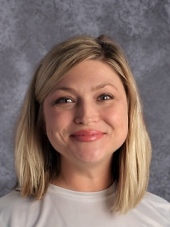 I am originally from Alaska, and am a descendant of the Aleut or "Unangan" tribe. My indigenous values and beliefs are very important to me, and are influential in the way that I practice social work. I believe that we are all interconnected, and the harmony of all living things depends on wellness within. My core values are relationship and community, which are also central to school social work.
I grew up in the small town of Palmer, AK, in the Matanuska Susitna Valley, with three brothers. "The Valley," as the locals refer to it, is rich farmland surrounded by majestic mountain peaks, and roaring glacier-blue rivers throughout. I literally walked a mile to the bus-stop in the dark, sub-zero temperatures, while avoiding mama moose and her calves. I have very fond memories of staying up all night in the summer because the sun never set, or playing in the creek behind our house (really it was a river) during the salmon run, screaming with glee while fish flapped wildly all around us. I have seen eagles, whales, bears, otters, wolves, caribou, reindeer, dhal sheep, and more... I even lived near a musk ox farm! I truly had a wild childhood, and am an Alaskan girl at heart.
After high-school I migrated south, by way of the Pacific Northwest (PNW) all the way to Texas, where I studied Education k-6 at the University of Texas, Austin. "Hook 'em horns!" I supported students on the Autism spectrum through the Texas Autism Project, I also worked with English Language Learners and became conversational in Spanish. I lived in Texas for more than 10 years, and ate a million tacos.
My husband and I moved to Madison, Wisconsin in 2010, and I received my master's degree in social work from the University of Wisconsin, Madison. I absolutely LOVE my field, and am extremely passionate about advocacy, social justice, and mental health in youth. Two of my core values are relationship and community, and I hope those values are expressed through the work I do at Wisconsin Heights.
I am so excited to bring fresh ideas to Wisconsin Heights, and for the opportunity to work with some of the best leaders and educators in Wisconsin. I feel so fortunate to work with youth of all ages, as the district social worker!
Looking Forward:
This summer I will become a certified yoga and mindfulness instructor through the national Breathe For Change curriculum. I can't wait to share my love of yoga and mindfulness with your children! Please check out my mindfulness page for information about yoga and meditation, and to gain access to tools you can use at home.
Namaste:)